2021 Honors Recital Information
Online Registration Available in February 2022
{Register Now}
Please email questions to Christopher Oill at

oillmusic88@gmail.c

om  or Tatyana Eldridge at tanyaeldridge@cox.net   Many questions can be answered by reading the guidelines.
Changes have been made regarding repertoire, deadlines, and other matters. It is your responsibility to read all guidelines thoroughly.
Fill out all information requested on the entry forms, including repertoire and teacher contact details.
---
General Honors Recital Information
Committee Co-Chairs:  Christopher Oill and Tatyana Eldridge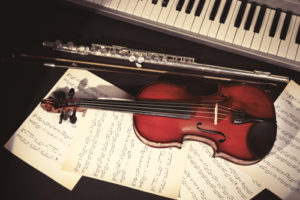 The purpose of the Arizona State Music Teachers Association's James R. Anthony Honors Recital is to promote the development of musicianship, technique, and performance to the highest level possible. A two-tiered auditions process is used to select some of the most outstanding students in the state to perform during the state conference.  Final Auditions, and the Honors Recital itself, are open to the public.
Procedural Guidelines
Eligibility
The Honors Recital and auditions are open to pre-college instrumentalists, vocalists and chamber music ensembles of six performers or fewer, using no more than one piano.  Participants must currently study with an ASMTA member who has renewed their membership dues prior to the Honors Recital application date.  Students must have studied with their current teacher for at least 6 consecutive months prior to preliminary auditions.  Students must be a resident of Arizona.
Teacher Responsibilities
Teachers must volunteer during the final auditions day.  An Honors Recital committee member will contact teachers regarding their volunteer times and duties.  If the teacher is unable to fulfill this responsibility, they should find a replacement.
Teachers should take time to review all of the current Guidelines, and go over these Guidelines with the participating students and their parents.
Questions and comments pertaining to any phase of this event must be conducted between teacher and chairperson(s) only. Parents and students are not allowed to discuss any portion of this event with event staff.
We recommend that teachers be present, in case any issues arise.
Competitor Procedure
Applications may be submitted online on the ASMTA website beginning Monday, February 22, 2021 and no later than 11:59 pm on Saturday, April 24, 2021. The application should include the complete and accurate names of the two works to be performed, including full names of composers, opus numbers and movement designations for each composition, and key signatures.
On the application, list accurate timings of each piece to be performed.
All application fees must be paid either online at the ASMTA website or by check postmarked by Saturday, April 24, 2021 and sent to Christopher Oill, 391 S. Robins Way, Chandler, AZ 85225. Each teacher should send a single check (or pay online by credit card at the time of application[s]) covering the total application fees for all of their participating students. Payment will not be accepted from students or parents!
All fees are non-refundable.
Given the circumstances, the preliminary round of auditions will be cancelled this year. The first and final auditions will be held via video recordings. These must be:

posted to YouTube by 11:59 pm on Saturday, May 8, 2021, and
the link(s) to your video(s) must be emailed to Christopher Oill (oillmusic88@gmail.com) also by Saturday, May 8, 2021 at 11:59 pm.
All videos must remain posted and available until Saturday, May 29, 2021. Videos of winners must remain available until Saturday, June 26, 2021.
To avoid disqualification, you must read this PDF for specific instructions on how to record and submit your videos:  Guidelines for 2021 Honors Recital YouTube Video Submissions
Videos must be recorded (not uploaded) on or after January 1, 2021. Videos recorded prior to this date will not be accepted.

Results will be emailed to participants' teachers on Saturday, May 29, 2021. Adjudicator comments will be sent approximately one week afterwards.
Teachers are responsible for checking ages of students. Students ages must be within their division specification on Saturday, May 29, 2021. If a student is found to have entered the incorrect age division, they will be disqualified.
The Winners' Recital will available for viewing on Saturday, May 29, 2021. More information on how to access this virtual recital will be emailed to teachers when the date draws nearer. If technical issues arise, the recital will be pushed back to Sunday, May 30, 2021.
Checks for prize money must be deposited within 6 months. After this time, checks will be cancelled and considered a charitable donation to Arizona State Music Teachers Association.
Division Requirements
Solo Instruments
Different instruments will be adjudicated in separate categories. If 5 or more of an instrument participates, the co-chairs will appoint a specialist to adjudicate the category. If a solo instrument category has less than 5 entrants, the category will be cancelled, and entrants will be given a refund for their entrance fee.
| | | | |
| --- | --- | --- | --- |
| Division | Age Range | Performance Time Limit | Entrance Fee Per Person |
| Elementary 1 | 8 and under | 8 minutes | $25 |
| Elementary 2 | 9-10 | 10 minutes | $25 |
| Intermediate 1* | 11 -12 | 12 minutes | $30 |
| Intermediate 2* | 13-14 | 14 minutes | $30 |
| Advanced 1* | 15-16 | 16 minutes | $35 |
| Advanced 2* | 17-18 | 18 minutes | $35 |
*After the Final Round, four JAMES SAVERIO RUCCOLO PIANO SOLO AWARDS will be awarded to students in these categories (one award for Intermediate 1 division, one award for Intermediate 2 division, 1 award for Advanced 1 division and one award for Advanced 2 division).  These awards are offered in memory of Dr. James Saverio Ruccolo, a pianist/composer and a Professor Emeritus of Arizona State University.  Dr. Ruccolo was also an active contributor to the Arizona State Music Teachers Association, Piano Division between 1975-1985.
Each division that has a piano category will have one (1) winner selected to receive the PEE-YAW WILKES ENDOWMENT AWARD. This award was established in honor of Pee-Yaw Lim Wilkes, a long-time ASMTA member and teacher in the Flagstaff area, who produced some of the highest caliber, competitive pianists during her tenure. It serves to promote support and encouragement to promising, talented young pianists. The amount of the award will vary annually, but for 2021 they will be:
Elementary I – $75
Elementary II – $75
Intermediate I – $100
Intermediate II – $100
Advanced I – $150
Advanced II – $150
Prize monies will be issued after the competition via Music Teachers National Association (MTNA), the endowment's fiduciary.
Piano Duets
These will be placed in a separate category from "solo piano," and therefore also adjudicated separately. At least one student in the ensemble must meet the age specification (13-18), and no members can be older than it. If less than 3 piano duets enter the competition, the piano duet category will be cancelled, and entrants will receive a refund for their Entrance Fee.
Requirements are as follows:
| | | | |
| --- | --- | --- | --- |
| Division | Ages Range | Performance Time Limit | Entrance Fee Per Person |
| Mixed | 13-18 | 18 minutes | $30 |
Chamber Music Ensembles
All mixed chamber ensembles will be placed together in one category separate from Solo Instruments and Piano Duets. At least one student in the ensemble must meet the age specification (13-18), and no members can be older than it. If less than 3 chamber music ensembles enter the competition, the chamber music ensemble category will be cancelled, and entrants will receive a refund for their Entrance Fee. Requirements are as follows:
| | | | |
| --- | --- | --- | --- |
| Division | Ages Range | Performance Time Limit | Entrance Fee Per Person |
| Mixed | 13-18 | 18 minutes | $30 |
Repertoire Requirements
General
All students must perform two pieces of contrasting style.
All pieces will be performed from memory except in the case of chamber music groups.
Both pieces must be performed within the time limit listed above.
All entrants must abide by the federal Copyright Law.  Photocopies are not allowed.  Entrants using PDFs downloaded from the Internet must complete the MTNA Music Release Form verifying their permission to use this music.
Miniature scores are not acceptable.
Performers who choose to disregard the repertoire requirement guidelines will be disqualified.
Alterations and Exclusions
Repertoire changes will not be permitted.
Masterclass:  Students who participate in the masterclass during the Conference cannot play the same repertoire in the Honors Recital Competition.
Cuts:  Any performances containing cuts will be disqualified. Exceptions to this will be in the orchestral reductions to concerto or operatic selections as long as the solo part is complete.
Repeats:  If endings of repeats are the same, repeats are optional. If endings of repeats are different, repeats must be taken.
Special Repertoire
Original Compositions: Only original compositions by composers of renown are acceptable.
Concerti: Pianists and ensembles may not perform concerti; other instruments may perform individual movements.
Variations: The entire set of variations will be performed (no cuts)
Sonatas/Sonatinas: One movement will be considered one piece.
Prelude & Fugue: If preludes or fugues are composed as a set, they must be performed as a set; one may not be performed without the other.
Collections: (i.e. character pieces, works with many different pieces put together as one): Selections from one collection or opus number by one composer (ie. Shostakovich Preludes, Op. 34; or Chopin Mazurkas, Op. 7) may be grouped at will. The total time of this grouping may not exceed the performance time of the other work submitted.
Dress Code
Girls:
Dresses or skirts of adequate length (at least to the knee when seated).  Dress pants are allowed, no jeans or tight pants.
Apparel must be modest and non-revealing; no side slits, spaghetti straps, tank tops, backless or low-cut tops.
Boys:
Dress shirt and slacks.
Ties, vests, bow ties, and/or suits are encouraged but not required.
Both: 
Dress shoes only; not sneakers, gym, tennis, boat, platform shoes (soles greater than one inch), or flip-flops.
Hair must be neat and out of the performer's face.
Etiquette
1. Inappropriate behavior, at the discretion of the chairperson(s) and ASMTA President, will result in the immediate disqualification of the student and forfeiture of any awards or certificates.
2. Inappropriate behavior such as disruptive or confrontational outbursts by parents or teachers, or disregarding of the guidelines stated herein will result in the immediate disqualification of the student and forfeiture of any awards or certificates.
General Rules
The decisions made by the jury of the Competition are final and are not subject to query, review or appeal.
Teachers, students and parents must not engage in conversation with or identify themselves to judges at any time. Doing so will result in disqualification.
Any competitor may be disqualified for failure to comply with the rules and procedures pertaining to the Competition.
For More Information
Further questions regarding repertoire and competition procedure, please contact  Honors Recital Co-Chair, Christopher Oill at oillmusic88@gmail.com.
Online Registration Coming Soon! (February 22 – April 24, 2021)
A PDF copy of the above information can be downloaded here: Honors Recital Guidelines 2021