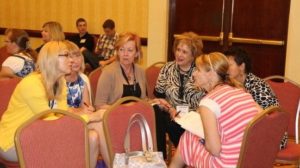 Membership in ASMTA provides a variety of benefits for music teachers and their students, including conferences, workshops, teacher enrichment grants, performance opportunities, and more. Membership is open to teachers of all instruments, voice, and music education. Our membership includes teachers in private studios, public, private, and charter schools, colleges, and universities.
How to Join
---
For questions concerning ASMTA membership, please email kjweleck@gmail.com.
Membership Dues for 2023-2024
Your membership is a joint membership of Music Teachers National Association and Arizona State Music Teachers Association. We also encourage you to join one of ASMTA's local chapters.
NOTE:   ASMTA dues rates for the ASMTA Year 2023-2024 are:   Independent $48.00, Senior $25.00, and Student $10.00.
| | | | | |
| --- | --- | --- | --- | --- |
| | Independent (N) | Senior (E) | Student* (S) | MTNA ID |
| MTNA Dues | $97.00 | $68.25 | $19.00 | |
| ASMTA Dues | $48.00 | $25.00 | $10.00 | |
| Local Association Dues | | | | |
| Cochise (CMTA) | $10.00 | $10.00 | $10.00 | AZSE |
| East Valley (EVMTA) | $20.00 | $20.00 | $10.00 | AZEV |
| Eastern Arizona (EAMTA) | $15.00 | $0.00 | $5.00 | AZED |
| Northern Arizona (NAMTA) | $10.00 | $10.00 | $5.00 | AZND |
| Phoenix (PMTA) | $20.00 | $15.00 | $5.00 | AZCD |
| Tucson (TMTA) | $25.00 | $25.00 | $5.00 | AZSD |
*ASMTA Student Chapters include ASU, UA, and NAU